Discussion Starter
·
#1
·
EUROCOMPULSION
- Lower Inter-Cooler Hose Kit - Now Available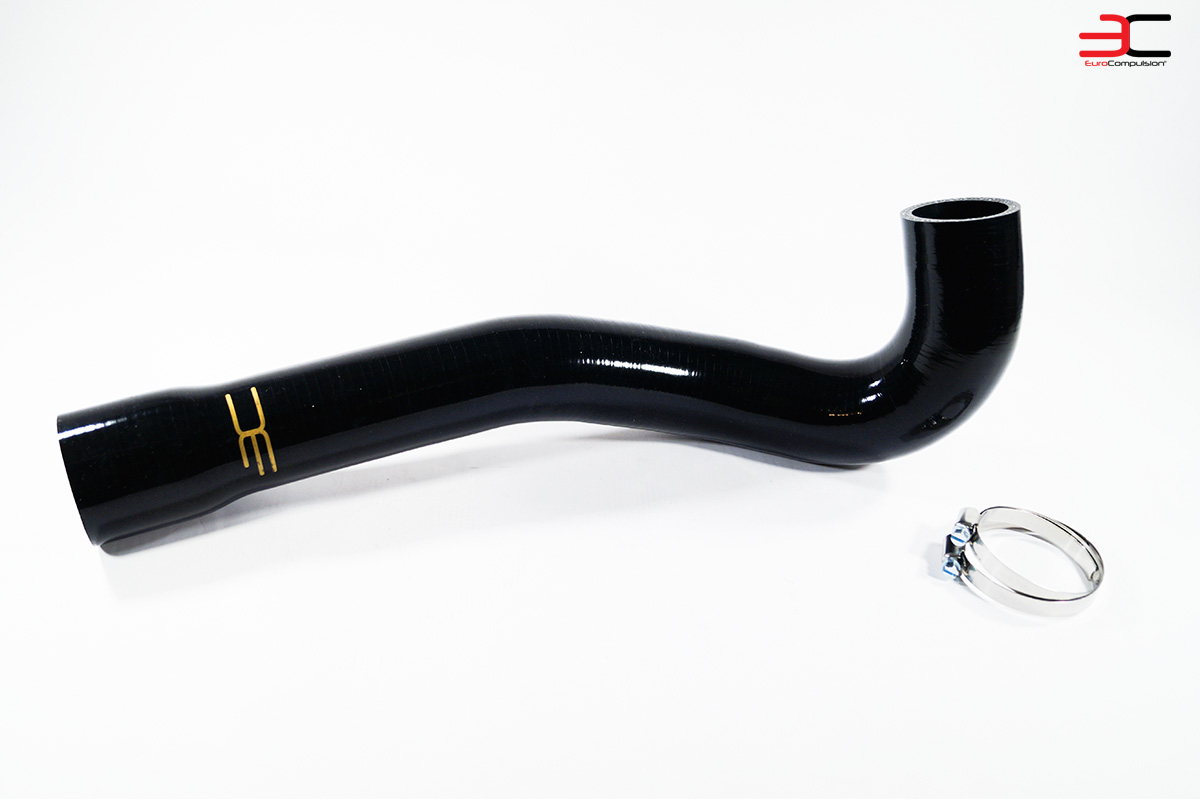 EUROCOMPULSION
Lower Inter-Cooler Hose Upgrade for the 2015+ Alfa Romeo 4C. This Kit includes our High Grade Competition Spec Silicone to replace the thin walled rubber based lower inter-cooler hose. Our Silicone has a thermal conductivity that is less than half of the factory rubber, which will keep the extreme heat from the exhaust and turbo at bay prior to entering the Inter-Cooler, which result in lower charge temps and increased inter-cooler efficiency. Our silicone will last the life-time of the vehicle and will never need to be replaced. Enjoy improved Aesthetics that look the part, without over being over the top. This kit comes complete with Stainless Steel clamps and is a fairly easy to access for installation. Compatible with North American AND European based vehicles. Perfectly paired with our Upper Inter-Cooler Hose Kit and our V1 and V2 Intake kits.
FEATURES:
Will Last the Life-Time of the Vehicle
5 Ply High Grade Silicone
Increased rigidity to further resits extreme temperatures
Smoothed bends and interior walls reduce air turbulence
Improved Performance; paired well with Euro+Drive Clone or a Stock Vehicle
Extremely Low thermal Conductivity
Our Silicone will withstand 100+psi and 600+F
Keeps Air Temps from Turbo & Exhaust cooler when entering Inter-Cooler
Nice Aesthetic Upgrade, Our Competition Grade Silicone with a Simple Gold Logo
European Silicone, None of our Silicone is Produced in China (Beware of Imitators)
Perfectly paired to our Euro+Drive Clone Phase 1 and Phase 2 Calibrations
Simple Installation
Will Fit North American, European & Australian vehicles
PRICE:
$215.49
LINK:
https://shopeurocompulsion.net/collections/alfa-romeo-engine/products/eurocompulsion-lower-cooler-hose-kit-alfa-romeo-4c
This final kit essentially allows you to replace the final rubber based section of the induction/charge system. It is constructed with an increased silicone hardness due to its placement and increased heat and pressures. This hose runs from the turbo (cold side) outlet and is in close proximity to the down-pipe/cat. It will contend with quite a bit of heat and pressure and due to these demands its heavy duty silicone formula constructed of a heavy-duty ply and hardness. We initially had a beta section of hose that ran the entire length from the turbo directly to the inter-cooler but due to the lack of mounting options we are retaining the section of metal piping in order to support the hoses. A good addition to the metal piping would be a nice layer of gold reflective tape which will keep reflective heat from the engine to a minimum. The last remaining hose is already silicone from the factory (which is good).
As we prepare to release the Phase 3 calibration, this will be one of the components we recommend for the transition to phase 3. Of course this and all of our other silicone components will benefit even a stock vehicle as well as vehicles with phase 1 and phase 2 calibrations.