Hello guys,
I guess it's time now to open an official thread on this upgrade -
GMS Carbon rear ducktail hood
. So what do we have here?
Well, we have lots of carbon fiber put into a good use. Our goal here was to reduce the weight at the back of the car and to provide increased aero downforce on the rear of the car as regardless of the setup always felt the car slightly unstable at high speed corners.
With the
GMS carbon rear hood
in combination with
GMS carbon rear louver
, we saved 8600g of weight over OEM parts, increased cooling capabilities (hot air extraction of the engine bay) and gave the car with basic downforce that the integrated ducktail is producing (CFD estimated downforce 20kg - 30kg @ 160 km/h). The hood and the louver are now publicly available.
The additional feature of this unique hood is also ability to install GMS carbon race wing on it, which in combination with integrated ducktail significantly increases downforce (CFD estimated downforce over 100kg @ 160 km/h). More about the wing
here
:
Here are some photos of prototypes in action. I'm aware some of you are against upgrades like this and i completely understand that, but once you get the taste of aero grip and sorted out steering and suspension components, it's hard to go back to stock. Anyway, we are happy with the current CFD results and the handling affect, but what we are the most happy with, is when the idea gets converted to the final product and shows benefits in real life scenario when parts are put into actual use. The rear end grip is just immense. Proof?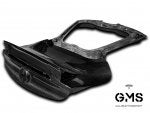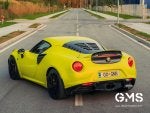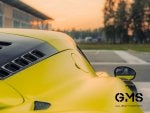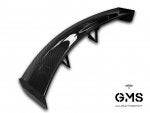 P.S.: For this particular and demanding project in terms of effectivity (low drag penalty), we are cooperating with UK based renown wing fabricating company, which also does atermarket wings for mainly Lotus cars and does OEM wings for Ultima. All the CFD analyzes were done by them, while we took care of actual on track and on road testing.